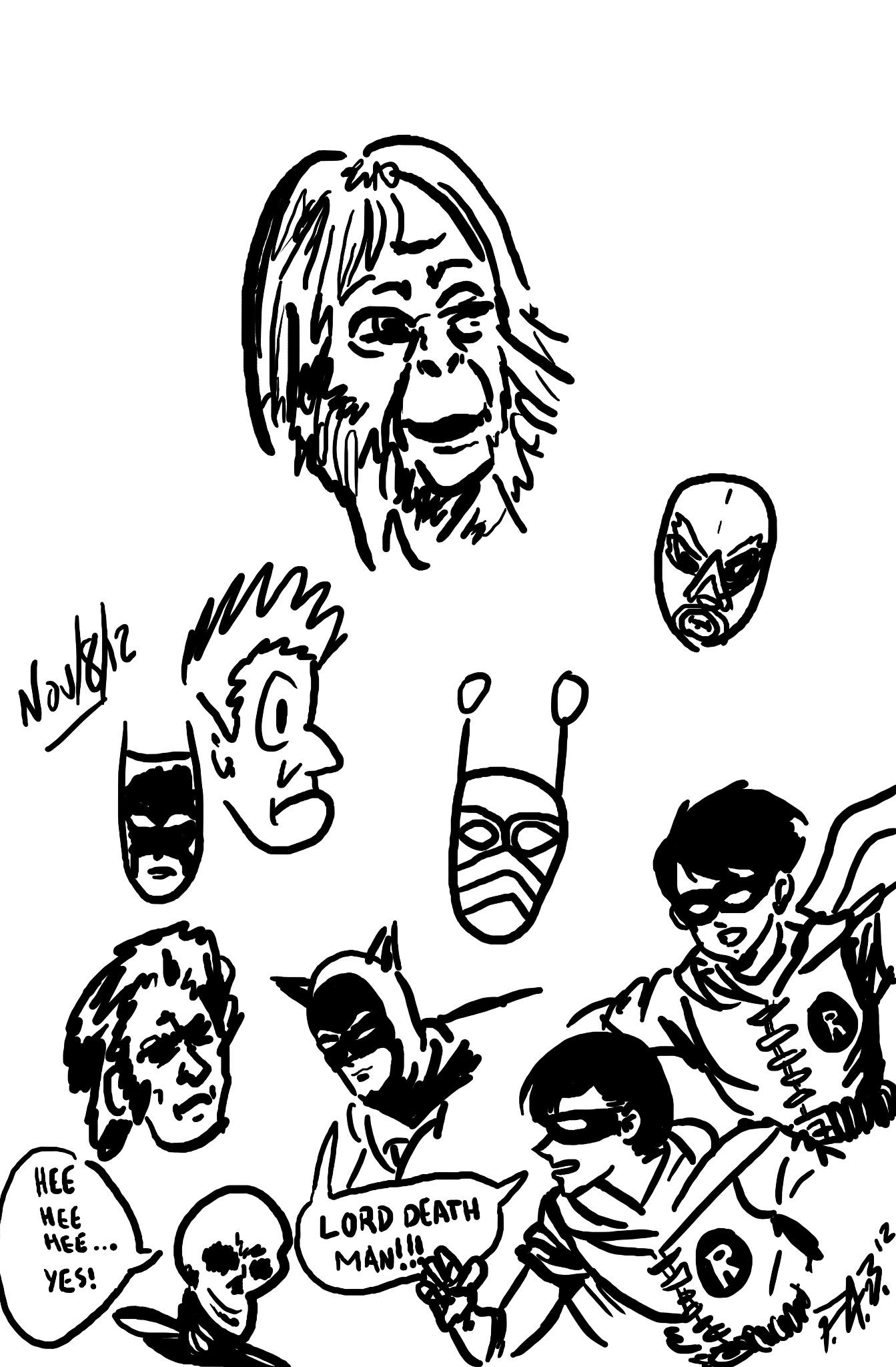 Howdy, gang! I hope you guys and gals are all doing well this week. I was going to upload some more of the gnomes paintings that I did for the exhibit a while back, but I'm having technical difficulties. :/
So! Instead, I give to you evening Photoshop sketches above. Haha! Just some doodles, Dr. Zaius, and some Bat-manga. I really liked how the Photoshop brush I was using was coming out very much like a good ink brush. Good times.
By the way, tell your mom! Tell your friends! Tell your enemies!!!
Take advantage of the last Society6 Artist Promotion of the year!
Click here to
get FREE Shipping* when you order products (men & women's T-shirts, regular art prints, hoodies, & tote bags) from my Society6 Store now thru December 9, 2012 at Midnight Pacific Time. *Offer excludes Framed Art Prints, Stretched Canvases and Throw Pillows with insert.
Pretty incredible, huh? Just make sure you click That Link or you won't have FREE Shipping.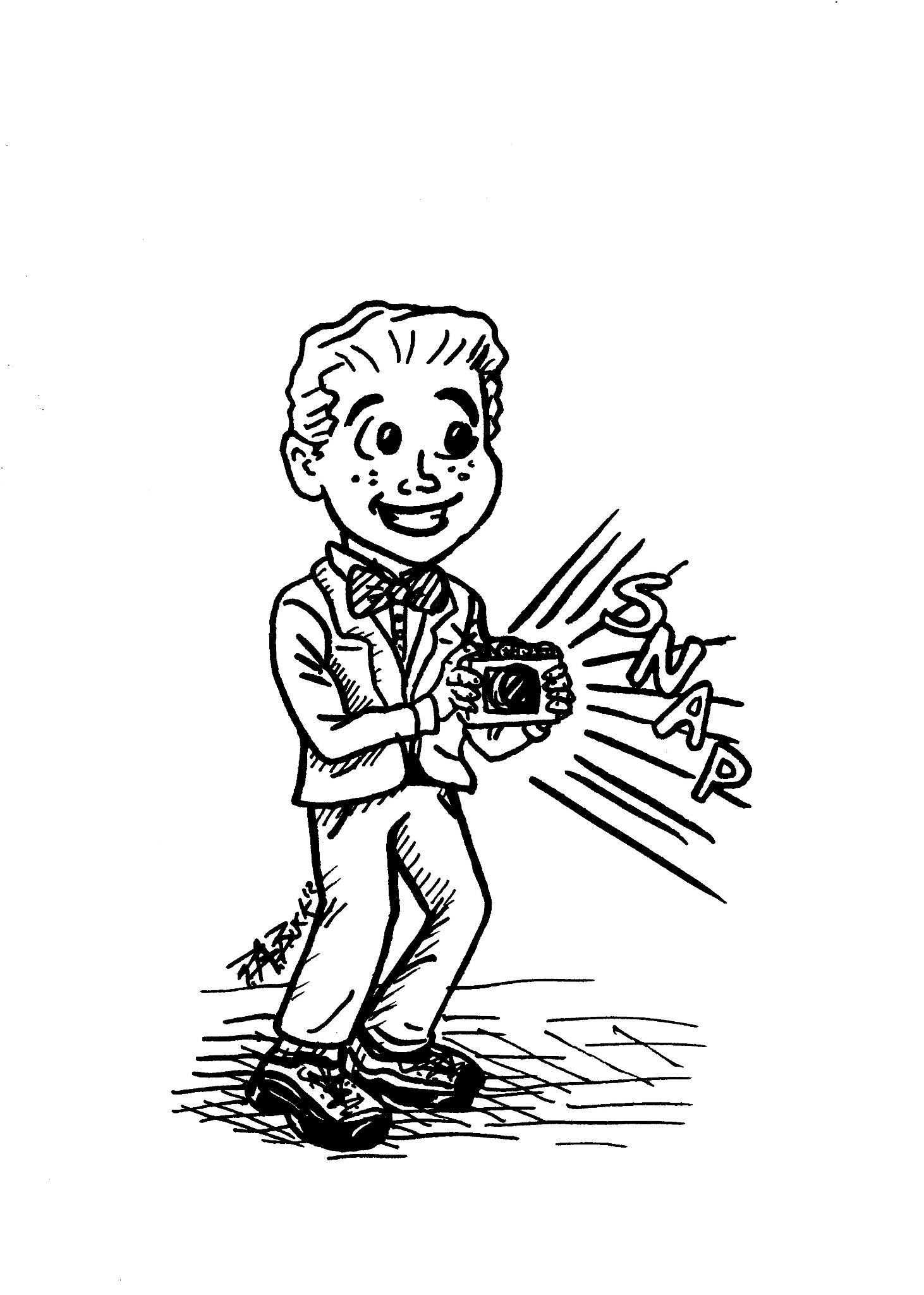 Another awesome thing, I'm still offering
FREE Shipping
for both 5'x7' and 8'x10' commissioned drawings! Just tell me a topic or theme and I'll draw it! The theme for the 5x7 drawing above was "Jimmy Olson." Just check them out over in the
PABshop
. They make great gifts for the holidays!
Well, enough commercials. haha I'll try to figure things out and post some more paintings and stuff soon. In the mean time, God bless!